Hope/Despair in 3D SOUND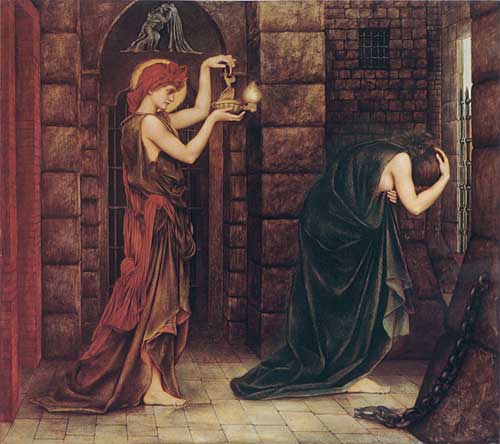 As mentioned in the previous post, here is the playlist meant to tug at heart strings and throw the emotions through the ringer. At first I was going to try and alternate between the Hope songs and Despair ditties, until I realized that depending on my mood one would elicit the other and so on.
I expect the list to change as new songs are discovered and old ones discarded. If you only grab two make it both Aqualung covers.
So download, rip, or slip in the iTrip, take a midnight drive, smoke some cigarettes, drink some coffee, and stare out the window (if someone else is driving). Roll down the windows and taste some salty night air. If you're lucky enough to be with the one you love hold them close. Fold them a paper crane. Play a game of two person Solitaire (in this version, you try and kill each other's rows). We're all just chemicals bumping around and sometimes we join together and make a different substance. And the tearing apart at the atomic level...she's a bitch.
1.
Aqualung - Somebody to Love
2.
Louis Armstrong - A Kiss To Build a Dream On
3.
Magnet w/ Gemma Hayes - Lay Lady Lay
4.
The Be Good Tanyas - The Littlest Birds
5.
Casiotone for the Painfully Alone - When You Were Mine
6.
Alexi Murdoch - Song For You
7.
Regina Spektor - Fidelity
8.
Take That - Back for Good
9.
The Autumn Defense - The World (Will Soon Turn Our Way)
10.
The Beatles - If I Fell
11.
Beck - Do You Realize
12.
Buried Beds - Forever in You
13.
Cat Stevens - The Wind
14.
Charles Aznavour - For Me...Formidable
15.
Coldplay - Green Eyes
16.
Colin Hay - I Just Don't Think I'll Ever Get Over You
17.
Damien Rice - The Blower's Daughter
18.
David Gray - Nightblindness
19.
Death Cab for Cutie - Title and Registration
20.
Dirty Vegas - Days Go By (Acoustic)
21.
Eels - I'm Going to Stop Pretending That I Didn't Break Your Heart
22.
Elbow - Station Approach
23.
Ella Fitzgerald and Louis Armstrong - They Can't Take That Away from Me
24.
Elliot Smith - Everything Reminds Me of Her
25.
Feist - Let it Die
26.
Frankel - Don't Leave
27.
Guillemots - Made Up Lovesong #43
28.
Hawksley Workman - Safe and Sound
29.
Hotel Lights - Let Me Be the One
30.
Jeff Buckley - Last Goodbye
31.
Jose Gonzalez - Heartbeats
32.
The Lucksmiths - A Hiccup in Your Happiness
33.
Aqualung - God Only Knows
34.
M. Ward - Here Comes the Sun Again
35.
Michael Gunn - Lovefool
36.
The Paper Cranes - I'll Love You Till My Veins Explode
37.
The Thrills - Not For All the Love in the World
38.
Ted Leo - Since U Been Gone
39.
The Smiths - Please Please Please Let Me Get What I Want
40.
Rufus Wainwright - Harvest
41.
Ryan Adams - Now That You're Gone
42.
Blur - No Distance Left to Run